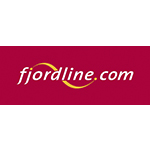 Fjord Line is a modern shipping company. In addition to safe and comfortable passengers and goods transport between Denmark and Norway plus Norway and Sweden luxury cruises, conference and group tours, as well as, package tours are offered. Fjord Line has a fleet of four ships, which sail on following routes with daily operation:
Hirtshals – Stavanger – Bergen
Hirtshals – Langesund
Hirtshals – Kristiansand (The high speed catamaran Fjord Line Express sails this route in the summer season with a crossing time of only 2 hours and 15 minutes)
Sandefjord – Strömstad (Sweden)
The routes Hirtshals – Stavanger – Bergen and Hirtshals – Langesund are operated with Fjord Line´s two new modern and environmentally friendly cruise ferries MS Stavangerfjord and MS Bergensfjord, which are the first and largest cruise ferries in the world to be powered exclusively by liquefied natural gas (LNG). It gives a far less environmental impact both along the coast and in the ports served by the cruise ferries. Fjord Line is therefore in the forefront of the environmental regulations within the area. Furthermore, Fjord Line offers flexible and tailored transport of all kind of goods, such as, trucks, semitrailers, import vehicles and other deck cargo.
Nordsøterminalen
Dalsagervej 9
9850 Hirtshals
Phone: +45 97 96 30 00
Mail: booking@fjordline.dk